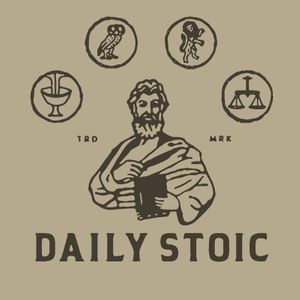 It Takes What It Takes
Watching a master do their work is always impressive. Whether it's an orator working a crowd or an athlete contorting their body with ease and finesse, it's incredible to see what people are capable of. We see things and wonder how they're possible. We...
For centuries, all sorts of people—generals and politicians, athletes and coaches, writers and leaders—have looked to the teachings of Stoicism to help guide their lives. Each day, author and speaker Ryan Holiday brings you a new lesson about life, inspired by the thoughts and writings of great Stoic thinkers like Marcus Aurelius and Seneca the Younger. Daily Stoic Podcast also features Q+As with listeners and interviews with notable figures from sports, academia, politics, and more. Learn more at DailyStoic.com.