Till podcasten
Avsnittet publicerades: 3/12/2019
Peter Kraft is the Founder and President of Evolution Labs. Prior to founding Evolution Labs, Kraft was instrumental in forming and re-envisioning two educational software companies that led the industry in recruitment, enrollment and retention of college students. He co-founded GoalQuest in 2000 and served as its CEO until 2007 when he spearheaded the company's acquisition by EducationDynamics. Kraft served as President of the enrollment and retention division of EducationDynamics from 2007 to 2009.
 
This Episode is Sponsored By:
Mack Weldon is the most comfortable underwear, socks, shirts, undershirts, hoodies, or sweatpants that you will ever wear. They're even more comfortable when you get 20% Off... So to get the comfort you deserve go to: MackWeldon.com and enter promo code MILLIONAIRE at checkout.


Gusto makes payroll a breeze full-service payroll for one simple price. And 72% of customers spend less than 5 minutes to run payroll. Get your first 3 free months using this link: millionaire-interviews.com/gusto.
Want to Support the Show? Our Kickoff Sale is 🔥 and we'll be raising the price after the First 10 People Sign-Up for each level.  So it could be 1 Hour, 24 Hours, or even a Few Days until it's over... To Reserve Your Tier Pricing... Sign-Up Now at millionaire-interviews.com/patreon. 😀😎😍
---
PATREON SUPPORTERS:
🥇 Gold Members:
| Fityard - Karina Gardano (St. Petersburg, FL 🇺🇸)
| ChatMarshal - David Marshall (Johannesburg 🇿🇦)
| Future Biz Owner - Alex King (London 🇬🇧)
| Hawk Packaging - Raine Mahdi (San Diego, CA 🇺🇸)
| Threadbare Print House - Amy Baker (Eugene, OR 🇺🇸)
| Zahntek - Pablo Barreto (Tijuana 🇲🇽)
| Tennessee Stays - Jason York (Louisville, KY 🇺🇸)
| Sonika Krüger Co. - Sonika Kruger (Johannesburg 🇿🇦)
| YourCompany - ThisCouldBeYou (YourCity 🏁)
🥈 Silver Members:
| Matt Barber (Richmond, VA 🇺🇸)
| Garreth Lubbe (Cape Town 🇿🇦)
| Andrew Husted (Ann Arbor, MI 🇺🇸)
| Jesse Gavin (Minneapolis, MN 🇺🇸)
| Dan King (New York, NY 🇺🇸)
| Juliet Johnson (Jacksonville, FL 🇺🇸)
🥉 Bronze Members:
| Saveliy Kholin (Moscow 🇷🇺)
| Sean Walker (Louisville, KY 🇺🇸)
| Scott Carter (Pasadena, CA? 🇺🇸)
| Stella Xia (New York, NY 🇺🇸)
| Eric Gilbert-Williams (Calgary 🇨🇦)
| Cory Ammons (Dallas, TX 🇺🇸)
---
*** For Show Notes, Key Points, Contact Info, Resources Mentioned, & the Fabulous 4 Questions on this episode visit our website: Millionaire Interviews. ***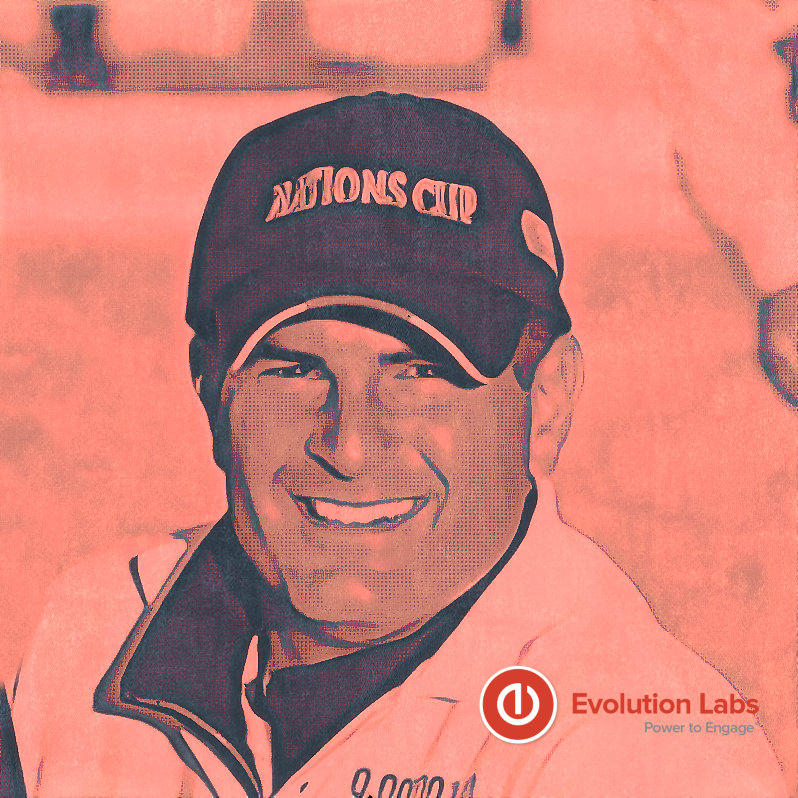 Support this Podcast via Patreon
Feedback? Questions? Comments? My team & I would love to hear from you! Hollar at us via: Twitter (@acpeek or @millionairepod), Instagram (@millionaire_interviews), or email: austin@millionaire-interviews.com. 😀😎😍
Om podcasten
Inspiring Stories to Help Motivate, Build, & Grow Your Successful Business... Millionaire Interviews is actionable advice for the (future & present) Entrepreneur, Solopreneur, and Small Business Owner. The host interviews Business Founders in the Product, Service, Real Estate, and Tech industries so they can teach you from their experience. Guests have been featured on Forbes, Shark Tank, Fox Business, CNBC, & Time Magazine. Each episode details the journey of our guest who shares their life experiences, business lessons learned, how they turned their ideas into success, and much more. Inspired by: Tim Ferriss, Dave Ramsey, Garyvee, Tony Robbins, Mark Cuban, Lewis Howes, Jocko, Pat Flynn, Neil Patel, NPR, Joe Rogan, Y Combinator, Passive Income, Real Estate, B2B, B2C, & Business Startups... Connect with other Listeners @ fb.com/millionaire-interviews. Connect with the Show via email: austin@millionaire-interviews.com or voicemail: +1 (305) 985-3469.