Avsnittet publicerades: 7/16/2019
Jim Kalb is currently the President of OptiFuse, an innovative high-growth manufacturer of power protection components distributed by high-quality select wholesalers throughout the world. OptiFuse has been listed on the Inc. 5000 for the last 5 years, as well as being named as one of Forbe's magazines "25 Best Small Companies" in 2017.
This Episode is Sponsored By:
The Simple Habit app offers quick audio meditation so that busy people like you can squeeze a little tranquility into their day. If you want the premium features, which unlock thousands of additional meditations, then use our link: millionaire-interviews.com/simplehabit.
Capterra is the leading, free online resource to help you find the best software solution for your business. With over 850,000 reviews of products from real users, discover everything you need to make an informed decision! To help support the show, go visit them at: millionaire-interviews.com/capterra.


AutoSlash makes it easy to get the best deal on your next car rental! To slash the price of your next automobile rental, visit AutoSlash via this link: millionaire-interviews.com/autoslash.
Want to Support the Show? Well we'd love for you to join our Patreon Group!  What's in it for you?  Well you'll instantly get a scheduled call from Austin, where he'll help you with your current or future business... Sign-Up Now at millionaire-interviews.com/patreon. 😀😎😍
---
PATREON SUPPORTERS:
🥇 Gold Members:
| Fityard - Karina Gardano (St. Petersburg, FL 🇺🇸)
| ChatMarshal - David Marshall (Johannesburg 🇿🇦)
| Hawk Packaging - Raine Mahdi (San Diego, CA 🇺🇸)
| Zahntek - Pablo Barreto (Tijuana 🇲🇽)
| Tennessee Stays - Jason York (Louisville, KY 🇺🇸)
| Sonika Krüger Co. - Sonika Kruger (Johannesburg 🇿🇦)
| Logileap - Akash Trivedi (Tempe, AZ 🇺🇸)
| Tuna Development - Tuna Ozmen (Ontario 🇨🇦)
| Residential Acoustics - Walker Peek (Tampa, FL 🇺🇸)
| Bad Morals Ltd - Lee Davies (Cardiff 🇬🇧)
| Screenprinting.com - Ryan Moor (Portland, OR 🇺🇸)
| Metro Gutter - Bren VanderZwaag (Halifax 🇨🇦)
| Recall Rabbit - Stephen Granger (Austin, TX 🇺🇸)
| Concept Data - Gary Paradise (Adelaide 🇦🇺)
| Ripe Life Wines - Mary McAuley (Sonoma, CA 🇺🇸)
| Anonymous Biz - Patrick Anonymous (Dubai 🇦🇪)
| Benefits Cafe - Bruce Jugan (Los Angeles, CA 🇺🇸)
| Kelly Flynn Interiors - Kelly Flynn (Denver, CO 🇺🇸)
| BMT Manufacturing - Tony Simpson (Knoxville, TN 🇺🇸)
| YourCompany - ThisCouldBeYou (🏁 YourCity 🏁)
| Modpro Containers - Paul Rathnam (British Colombia 🇨🇦)
| Future Biz Owner - Alex King (London 🇬🇧)
| Threadbare Print House - Amy Baker (Eugene, OR 🇺🇸)
| Future Biz Owner - Rock Adkins (Cincinnati, OH 🇺🇸)
🥈 Silver Members:
| Matt Barber (Richmond, VA 🇺🇸)
| Garreth Lubbe (Cape Town 🇿🇦)
| Jesse Gavin (Minneapolis, MN 🇺🇸)
| Dan King (New York, NY 🇺🇸)
| ThisCouldBeYou (🏁 YourCity 🏁)
| Andrew Husted (Ann Arbor, MI 🇺🇸)
| Juliet Johnson (Jacksonville, FL 🇺🇸)
| Doug Smith (Somewhere? 🇺🇸)
🥉 Bronze Members:
| Saveliy Kholin (Moscow 🇷🇺)
| Sean Walker (Louisville, KY 🇺🇸)
| Scott Carter (Pasadena, CA? 🇺🇸)
| Stella Xia (New York, NY 🇺🇸)
| Eric Gilbert-Williams (Calgary 🇨🇦)
| Cory Ammons (Dallas, TX 🇺🇸)
| Randy Hardin (Somewhere? 🇺🇸)
| Patrick McGinty (Somewhere? 🇺🇸)
| Stephen Faulkner (Dallas, TX 🇺🇸)
| ThisCouldBeYou (🏁 YourCity 🏁)
| Better Withthe (Somewhere? 🇺🇸)
---
*** For Show Notes, Key Points, Contact Info, Resources Mentioned, & the Fabulous 4 Questions on this episode visit our website: Millionaire Interviews. ***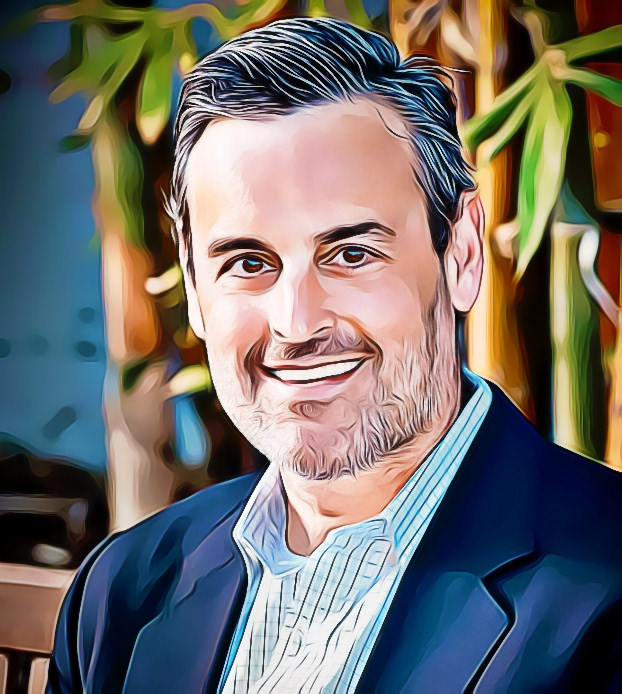 Support this Podcast via Patreon
---
Feedback? Questions? Comments? My team & I would love to hear from you! Hollar at us via: Twitter (@acpeek or @millionairepod), Instagram (@millionaire_interviews), LinkedIn (@austincpeek), Facebook (@millionaireinterviews), or email: austin@millionaire-interviews.com. 😀😎😍
Inspiring Stories to Help Motivate, Build, & Grow Your Successful Business... Millionaire Interviews is actionable advice for the (future & present) Entrepreneur, Solopreneur, and Small Business Owner. The host interviews Business Founders in the Product, Service, Real Estate, and Tech industries so they can teach you from their experience. Guests have been featured on Forbes, Shark Tank, Fox Business, CNBC, & Time Magazine. Each episode details the journey of our guest who shares their life experiences, business lessons learned, how they turned their ideas into success, and much more. Inspired by: Tim Ferriss, Dave Ramsey, Garyvee, Tony Robbins, Mark Cuban, Lewis Howes, Jocko, Pat Flynn, Neil Patel, NPR, Joe Rogan, Y Combinator, Passive Income, Real Estate, B2B, B2C, & Business Startups... Connect with other Listeners @ fb.com/millionaire-interviews. Connect with the Show via email: austin@millionaire-interviews.com or voicemail: +1 (305) 985-3469.